You know what it's like.
You're tearing through the first draft of your new story, raring to go, all enthusiastic, and then BANG.
In a puff of smoke, your Inner Critic appears. You know the one. The evil genie who throws your muse to the floor, MMA-style, kicks it into submission, and then spins around to face you with a sneer on its face.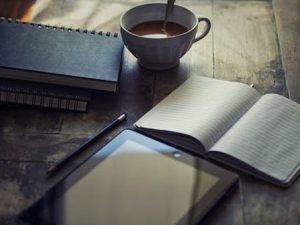 You, meanwhile, have been staring at a blank page while all this has been going on, stunned. What happened to the amazing idea you had at the beginning? Where's the plot going? Why can't you think of something to write? What's the point?
Stop right there. Don't panic.
I've been there, too – many times! – and I've found a few ways to get going again. Let's take a look.
Set smaller targets
There seems to be a terrible myth around writing circles that you have to attempt to write at least 1,500 – 2,000 words a day. Talk about pressure!
We all have busy lives and are often trying to fit our writing around a job, family and everything else we get bombarded with on a daily basis. If your plot is strong, and you haven't spotted any obvious holes there, then maybe you just need to take a step back and relax a little.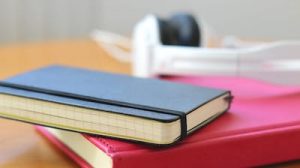 Instead of trying to match the full-time authors who can spend several hours a day hitting enormous word count goals, wind yours back to, say, 200 words a day.
Yes, just 200 words. If you're still stuck, forget about your work-in-progress. Instead, start out by writing a bit about your week so far. What did you see on your train ride into work?
If you make a commitment to write only 200 words a day, you'll find yourself exceeding that limit on a very regular basis. By writing about something other than your work-in-progress, you're tricking the creative side of your brain into a relaxed state. Before long, you'll find the words flow easily again.
Contact another author for advice
You'd be pleasantly surprised how many authors get a bad case of nerves during the writing process. We've all been there, done that – and continue to do so. Every. Single. Time.
What works for one writer might not work for another, so speak to your network of writing buddies, sign up to some writing-related Facebook groups and reach out. Find out how other writers get through the bad times.
And remember to pay it forward when someone seeks your help.
Don't give up
Instead, take a break. Work on another idea.
Often, you'll be surprised at how just a few days away from your 'problem' manuscript enables you to put things into perspective.
It'll only take a chance conversation or observation, and you'll be on your way again.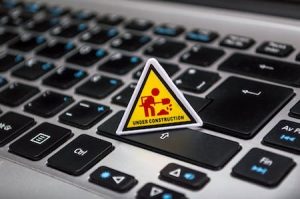 Sometimes that'll mean re-working part of the plot, and pulling your characters back on track, but you'll get that enthusiasm back again, trust me.
Go on – go and pick your muse up off the floor. Dust it down. Shake your fist at the Inner Critic.
It's going to be okay.
This article originally appeared on the Eat, Sleep, Write blog in July 2014.