I don't often talk about the business side of my writing on social media but after receiving some comments on Facebook and emails from readers asking why my books aren't available on Kindle Unlimited, I posted a short overview of my reasons why I choose not to do so.
That post received such interesting feedback from readers and writers alike (all of it supportive – thank you) that I thought I'd expand on the original text and share it here.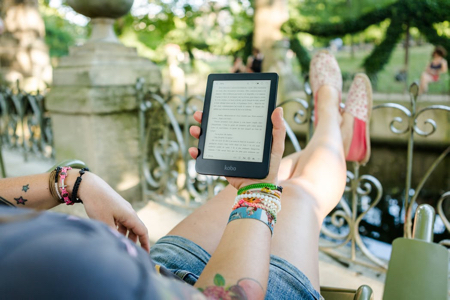 What's the difference between Kindle Unlimited and "going wide"?
Before I go into the reasons why I don't make my eBooks available on Kindle Unlimited, let me first explain the business side of Amazon's ecosystem as far as writers are concerned.
It doesn't matter if you're independent like me or traditionally published – you have to decide to whether make your books available only to Amazon stores (Kindle Unlimited), or to Amazon plus other retailers such as Apple Books, Kobo, Google Play, and more.
Authors put their books into Amazon's Kindle Unlimited via an opt-in system called Kindle Select. This means that for 90 days at a time, we can't publish our eBooks anywhere else and, unless we give Amazon a very good reason to release us from that 90 day contract term, we're stuck there.
Alternatively, if we choose to ignore the Kindle Unlimited/Select option, we're free to publish anywhere we like – and that's what I do. This is referred to within publishing circles as "going wide".
The issues with Kindle Unlimited for authors
Remember that if I put my books into Kindle Unlimited, it means I can't sell them anywhere else – Amazon won't let me, and if I did try to sell my books elsewhere while they were in Kindle Unlimited, Amazon would start by sending me threatening emails and would then close my publishing account if I didn't comply.
If I agreed to the terms of Kindle Unlimited and lock my eBooks into that via Kindle Select for that 90 day period, any of you who don't have access to a Kindle wouldn't be able to read my books.
The benefits of not being in Kindle Unlimited
I don't know about you, but I love the fact that my books can be read by anyone anywhere in the world. Amazon's Kindle store only publishes to seven territories at the time of writing this.
Personally, I love hearing from readers in far-flung exotic places – it makes me stare longingly at my passports for starters!
To demonstrate what I mean, the first pie chart here depicts the breakdown of eBook sales up until the end of August 2018.
That mid blue bit that takes up two third of the pie is Amazon.
The other colours are all the different retailers outside of Amazon where you can buy my books – including my own eBook store (which also stocks .mobi format for Kindle).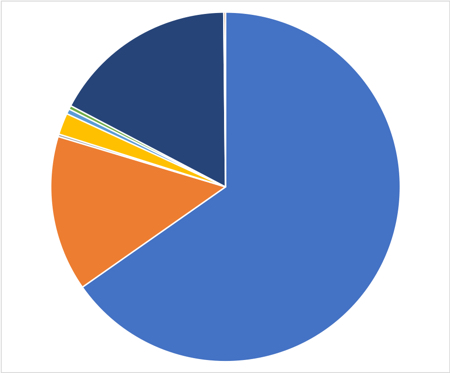 Amazon's portion is shrinking year-on-year as I reach new readers on Kobo, Apple Books, Google Play, Nook and others and continue to grow my own store.
You can see the effect for yourself in the second pie chart, which is a snapshot of worldwide sales between 2019 and 2020.
This is due to Amazon only selling in a limited number of countries, whereas my readers come from all around the world.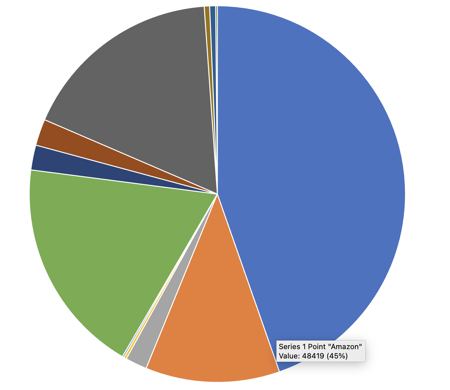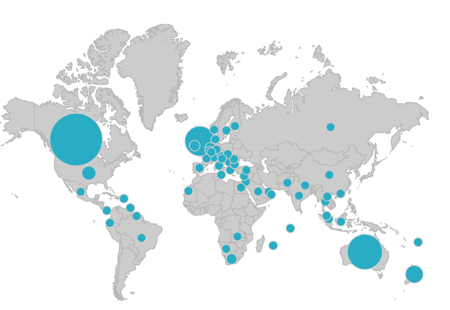 To give you an even better example of the reach I have worldwide by not putting my books into Kindle Unlimited, take a look at this picture of a map.
This is a behind-the-scenes snapshot of my Kobo account.
See all those turquoise dots? That's where I've sold eBooks via Kobo over the seven years I've been selling direct with them – and some of you I've gotten to know really well through exchanging emails!
None of that would be possible if I locked my books into Kindle Unlimited.
What about readers who want to read for free?
The original post I wrote on social media was inspired by a person who pestered me for a week or more, demanding that if I wasn't going to put my eBooks into Kindle Unlimited that I provide her with free copies instead.
I run a publishing business, exactly like traditional publishers do. I have overheads, I pay myself a very modest salary and any profit from my books goes directly back into the business for editing, cover design, maintaining this website and contracting experts for ad hoc work, etc.
If you would like free copies of my books, then please – support your local library. All my books are available in libraries in eBook, print, large print, and audiobook. Moreover, if you have the Overdrive app or Hoopla app on your phone or tablet, you can access the eBooks and audiobooks without even leaving home.
Libraries buy a license for each book and then pay UK-based authors for borrowed books via a system called Public Lending Rights. It's equal to a few pennies per borrow, but as you can imagine it builds up over time. Australia and Canada have a similar system in place.
It's that easy, and it's a fairer system. Plus we need to support libraries before they're gone forever!
Final thoughts about why I don't publish my books in Kindle Unlimited
As a business owner, any system whereby I'd have to forego other sales options and incur the risk of that retailer changing their terms of trading without warning (it has happened with Kindle Unlimited, and will continue to do so) is a huge no-no for me.
And like I've said above, I really like chatting with readers from all around the world, so I hope you'll agree that Kindle Unlimited, for me, isn't a good idea.
Read about how I work with libraries around the world.
Download my library form here so you can order my books from your local library.