I've had my own website shop in one form or another for the past three years, but it's only recently that I've been able to offer all reading formats and some merchandise as well.
Why buy direct? is a question I'm often asked, so I thought I'd take a moment to set out my reasons here.
First and foremost, when you buy from an author direct, it means you're putting money straight back into their writing.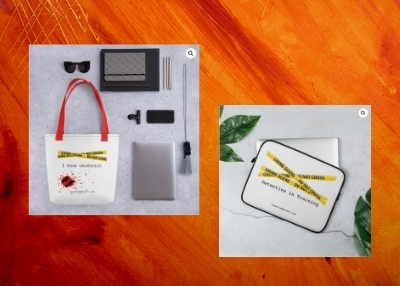 What about Amazon and places like that – don't they pay you?
Yes, Amazon does pay me when you buy a book there for instance – but I lose a minimum of 30% per sale, and I don't get paid until 60 days have elapsed after that sale.
If I run a promotional price on Amazon that is below USD2.99, I only earn 30% per sale.
And I still don't receive that for 60 days.
How would you like it if your employer held onto your pay for 60 days this month? Could you buy groceries, fill up the car, pay the rent?
Buying direct from an author means you're putting your money directly into my writing business.
What does it mean in real terms?
It means I can pay editors and cover designers, pay to attend events to meet you, pay to keep my home office running and pay those bills – everything that running a publishing business entails.
Including being able to afford to spend time writing more books!
What does it mean for you, my reader?
If you buy direct from me and continue to support me in this way, it means:
I can afford to offer you bigger discounts because between us, we've cut out the middleman. I can afford to pass on those savings to you.
I can offer you products that will never be available on Amazon, like exclusive short stories and box sets.
I can offer you cool stuff in addition to books, such as merchandise – something that would be difficult to do on the retailers' sites, but quite easy on my website.
It means you pay me immediately after the sale, not 60 days later.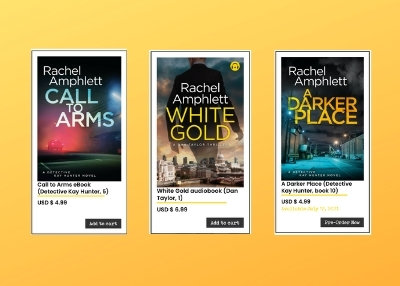 How does that benefit you?
Well, the sooner I get paid, the sooner I can afford to write and publish another book. It's as simple as that.
What if I can't buy from your store right now?
Of course, I'm not going to stop selling my books through other retailers just because I've got my own store.
I'm all for making my books available to readers wherever they live in the world.
It's why I publish everywhere, not just through Kindle Unlimited, and why I always make sure my books are available to borrow for free through libraries.
Is it safe?
Absolutely – I only use secure payment through PayPal or Stripe meaning you can use your credit card or PayPal account.
How can I read books I buy from your store on my eReader?
When you buy an ebook or audiobook through my store, you'll receive an email from BookFunnel with easy-to-follow instructions about how to access that book – and they can help you if you get stuck.
Print books are delivered straight from Ingrams' printers in the USA to your doorstep and, if you buy merchandise, this is delivered straight from the producers' warehouses around the world to your doorstep.
I hope this article helps explain the benefits of buying direct from an author.
Thanks for taking the time to read this and for supporting my writing no matter how you buy my books – you'll find some more information below.