You might have noticed over the last day or so that myself and many other authors have been taking to social media thanking readers and libraries for something called PLR.
What does PLR mean?
PLR refers to "Public Lending Rights" and here in the UK, in Australia and in Canada, it provides for a little bit of a top-up to an author's earnings.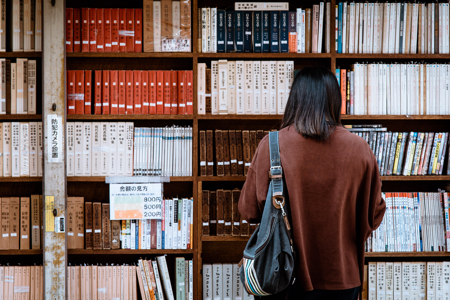 The money is collated by a central fund based on library borrows. That means every time you borrow a physical book, an audiobook or an ebook from your local library or through one of the many free library apps, we receive some pennies for that borrow.
In the UK at the time of writing this post, that's just over 11p for an eBook or print book. (We earn slightly less for audiobooks because we split the rate with our narrators and producers.)
Free books for you, and why libraries are the best
PLR is why I don't put any of my books into Kindle Unlimited so I'm not limited where readers can find my books – and I'm always advising my readers to borrow my books for free from libraries if it's not possible to buy them.
Libraries are such an important lifeline for a lot of people. Our local library was paramount to my parents being able to keep up with my voracious reading habits when I was little, and as an adult I've relied on my local libraries in both Australia and the UK for business support (such as when I blew up my home printer that time…) or much-needed quiet space for work and research.
So if you're feeling the pinch, don't cut down on your reading habits – simply sign up to your local library, get a free library card and then download one of the free library apps or take advantage of having a library near you.
For those of you who already do this and help to put a smile on an author's face around about this time every year when those PLR statements turn up in our emails, a heartfelt thank you.
You might also like:
Can't find my books in your library? Here's how to request them.
How to get my books for free
Why my books aren't on Kindle Unlimited