So, the other day I happened to ask some blogging buddies of mine: "how do you get those really cool aerial shots of your latest read on Instagram?"
The answers ranged from "I have no idea – it's luck" (count me in with that one) to "I don't really know how to use Instagram".
​
Now, I'm no expert, but I figured if we pooled our resources, we'd be able to put something together to help each other. This blog post is the result.
Take great photos
I spent some time seeking out photos on Instagram that caught my eye, and then tried to emulate them. Here are some of the techniques I discovered.
Composition
As with any photography, the key here is the placement of items within the frame. Remember, photography is based on a rule of thirds, so divide up your frame into a grid and practice your composition this way. Try moving the objects around until you find the perfect balance.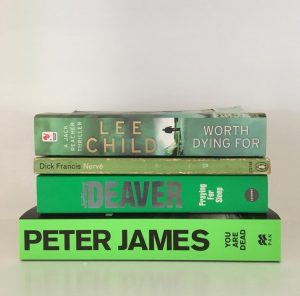 ​There are so many ways to display books, but here are some ideas to get you started:
Arranging books with similar coloured spines in a stack
Layering books, so each title can be seen
Open books, with pages facing upwards
Again, check out what some of your favourite authors and book bloggers are doing.
Flat lay
Essentially, "flat lay" means holding your camera above the subject matter so that the overall effect appears flat.
​I'm getting quite good at these when taking photos of inanimate objects, but I got stuck when trying to get a photograph of me reading a book, for instance.
Blogger Llainy Swanson of Always Reading came to the rescue with these helpful tips:
Position your camera and use a timer
Use a selfie stick
Get your partner or a friend to take the photo for you
Props
Props are great way to add context to your photographs, as well as add some colour and contrast to your posts. Some ideas for props include
Stationery: coloured pens, sticky notes, notebooks, etc
Trees, flowers, shells (don't forget to take photos outside as well as inside!)
Cups of coffee (couldn't do without those!)
Your bookshelves
Pets (good luck keeping them still long enough to take the photo!)​Next time you're out shopping, keep an eye out for bargains in second-hand shops or, if you're out on a walk look for interesting pebbles or shells to collect – you never know what cheap props you might find that'll come in handy!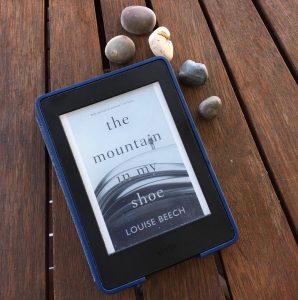 Post consistently
​
You want to get your audience into the habit of seeing something from you on a regular basis. For me, given I'm currently living in Brisbane, I find posting at 5pm means I catch anyone on my home turf heading home on the evening commute, or if they're in the UK, they're checking their Instagram feed first thing in the morning before work.
Hashtags are how I connect with people during and outside of those time zones…
Use hashtags
The single biggest way to reach people and connect. As blogger Chelsea Humphrey of The Suspense is Killing Me says: "Hashtags will cause others who are searching for those terms to find your pictures".
Don't put the hashtags in your original post though, as it can appear cluttered. Instead, post your photo and then add a comment that includes your hashtags.For me, I find using the free version of the Evernote app a lifesaver when it comes to storing hashtags – simply create a new folder in Evernote called "Instagram hashtags" and then start a new file for each subject. Simply copy and paste the hashtags you want to use to save typing them afresh every time you post
For book bloggers and reviewers, here are some great hashtags to get you started. Mix and match through the week to reach different audiences.
On book reviews and blogging:
#bookstagram #bookstagramfeature #book #bibliophile #booklover #bookaddict #bookworm #booknerd #alwaysreading #bookish #bookobsessed #fortheloveofbooks #bookaholic #bookgeek #bookblogger #readersofinstagram #booksofinstagram #amreading #currentlyreading #booktag #justread #bookstack
On stationery:
#notebook #notebooks #paper #sketchbook #sketch #post #folders #deskdecor #journal #creativejournal #stationerylover #dailydiary #journaladdict #journallove #journaling #stationerylove #stationeryfinds #onmydesk #diary
For my writing buddies and bloggers – our favourite genre, crime fiction!
#fiction #books #bookstagram #bookshelf #booksofinstagram #writer #writing #author #amwriting #newrelease #ebooks #GreatReads #WhatToRead #EpicReads  #kindle #bestseller #crimefiction #thriller #suspense #crime #readcrimefiction #suspense #mystery #bookseries #newrelease ​​