I'm really excited to be able to share the news that the Detective Kay Hunter series is now available in audiobook format.
Over the coming weeks, the number of retailers and libraries offering the audiobooks will be expanding rapidly, but in the meantime you can check out the current list of outlets on the Detective Kay Hunter page as well as listen to samples from each book via SoundCloud.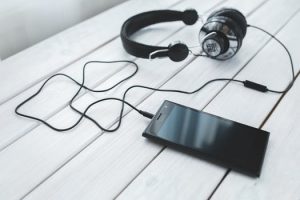 The audiobook for Hell to Pay is being recorded in December, and will be available in early January 2018.
And, if you're a member of my Reader Group, keep an eye out for some exclusive competitions to win Audible vouchers for the series!