There has never been a better time to support your local independent bookshop, and I'm pleased to share the news that you can now do so right here.
Here's what to look out for while exploring the book pages on my website.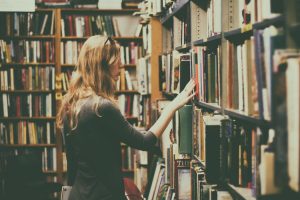 Hive has been around for a while now, and I've included links to this supporter of independent bookstores on my website for a number of years.
Simply place your order and either arrange to have it delivered by post, or to your local independent bookstore for collection.


IndieBound is a collaboration between the independent bookstore members of the American Booksellers Association.
When you shop on this site, you can either purchase via the IndieBound cart or enter your zip code and be directed to your local independent bookstore to complete the purchase.

Bookshop.org launched a few weeks ago, and supports independent booksellers in two ways:
It collects 10% from sales on Bookshop.org in an overall earnings pool that is evenly divided and distributed to participating independent bookstores every six months; and
Independent bookstores that sell books online using the Bookshop.org website earn 25% commission
Based in the USA, it works in a similar way to Hive: order online, and either arrange for delivery or collect from your local independent bookstore.


Libro.fm is the first audiobook company to make it possible for you to buy audiobooks directly through your local bookstore.
You can download the Libro.FM app for free to your phone or tablet. When you sign up, you pick the bookstore you want to support with future purchases. When you buy audiobooks through Libro.fm, it splits the profits with the independent bookstore of your choice.
Audiobooks can be purchased through Libro.FM's app, or you can look for their logo on your independent bookstore's website and purchase through there. Either way, profit from audiobooks purchased through Libro.FM are shared with your local bookstore.
I hope you enjoy exploring my book pages and these independent alternatives to Amazon.
If you spot another scheme that supports independent bookstores in this way, drop me a line via the contact form to let me know!