As with any book based upon real-life vocations, getting the police procedural side of writing a crime thriller is imperative.
I think crime fiction readers are more likely to find fault with any detective mystery that doesn't adhere to conventional techniques, more so than those who watch crime television shows.
When I set out to write the Kay Hunter series of crime thrillers, part of the appeal to do so was driven by the desire to ensure that I got my facts right as well as providing an entertaining read.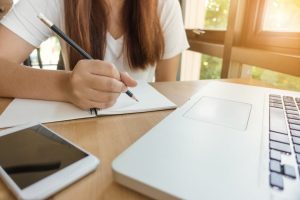 During the course of writing and publishing over the years, I've been lucky to amass a network of experts, all of whom contribute to my growing knowledge, and I thought I'd share some of these insights.
Police officers
With both a retired Detective Constable (Nottinghamshire Police) and a serving Police Sergeant (Thames Valley Police) as friends, I already had people I could email with regard to procedural matters, and both are a fantastic help in the continued development of the series. You can find out more about Rebecca Bradley's police fact-checking service here.
It's such a great thing as a writer, to be able to send a quick message to someone who has first-hand experience of policing regulations and processes.
What did become apparent as I wrote the first book in the series, Scared to Death, was that each regional police service in the UK has a slightly different way of doing things, and Detective Kay Hunter is based in Kent.
After poring over the UK College of Policing's website and gleaning as much as I could from that, I made the decision to contact Kent Police Training College, based in Maidstone.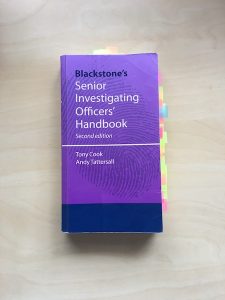 It's here that I struck gold.
A Detective Constable (now retired) took me under his wing, and has guided me through the intricacies of being a police detective based in Kent Police – and it's been an eye-opening experience.
My first task was to buy a copy of the Senior Investigating Officer's Handbook, which you can find online here.
Not only did this pocket-sized book answer a lot of my initial questions, it also triggered many more ideas for the series.
Forensics
I'm also interested in the forensics-side of a police investigation.
Val McDermid's book, Forensics, has been an enormous help, but I wanted to delve further into the pathologist's world.
To gain an appreciation of this, I undertook a short course in Forensic Investigations through the University of Strathclyde.
Part of a series of courses offered for free through FutureLearn, and available online, the course took students through a murder investigation and each week provided new insights into how the forensics provided input into the inquiry.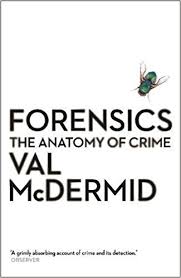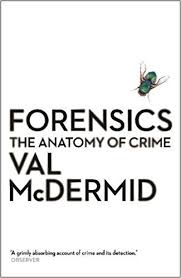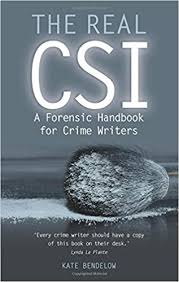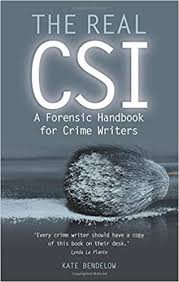 I was recommended another book specifically about UK-based crime scene investigators, entitled The Real CSI: A Forensic Handbook for Crime Writers by Kate Bendelow and this has provided invaluable insights into the British methods of investigation utilised today.
Taking this a step further, I then wanted to make sure that my scenes involving my pathologist were as realistic as possible…
Medical Experts
I have four medical experts, all in different fields that have provided input into the Kay Hunter series.
A local GP is on hand to discuss methods of murdering people (yes – true!), and a well-respected surgeon also provides in-depth information where required. My Dad, a retired leading ambulance officer, is always able to provide help as far as injuries and the like are concerned, and a retired Vancouver-based ex-homicide detective and coroner is only an email or Skype call away for checking what really goes on in a morgue.
Witness Interviews
Next, in order to learn more about witness interviewing techniques, I completed a second course through FutureLearn, this time via the Open University and entitled "Forensic Psychology". This course looked at how to interview witnesses of an incident, and also how people could be influenced by those around them inasmuch as differing viewpoints and self-doubt about events.
Finally, each Kay Hunter book is read by a serving police officer with Thames Valley Police before going to my editor, and this is my chance to be told what works and what doesn't as far as proper procedure within the story goes.
As you can see, there is a lot of information that I need to check before I can safely call a book "finished".
My job is to take all that information and present it in such a way that a reader keeps turning the pages, eager to find out if Kay Hunter can catch the killer.
My goal, at the end of the day, is to write an entertaining crime thriller that a police officer could read without throwing the book across the room in disgust because I've messed it up procedurally.
I've kept from including people's names here for the sake of their privacy, but I would like to acknowledge the massive contribution these experts make to my research, and to my continuing education.