Usually, I'll get an idea while I'm mooching around scanning through various news websites from around the world, or I'll overhear something on the radio, or perhaps a snippet of an overheard conversation or flippant remark.
With Cradle to Grave (Book 8 in the Detective Kay Hunter series) however, the idea just popped into my head one day when I was writing my last standalone novel, The Friend Who Lied:
What if a dead man was seen floating along the River Medway one fine summer's day and when Kay turns up, she find out that his face has been shot away?
That was it. That's all I had.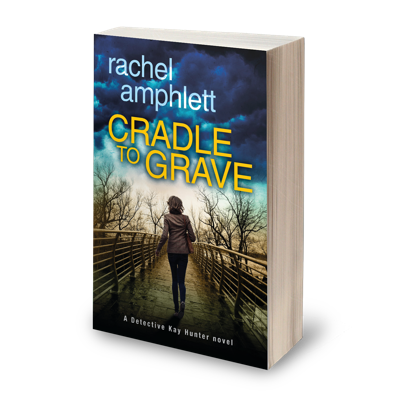 Our mystery victim has no identification on him, so how does Kay and her team of detectives find out who he is – and where he came from?
Kay and her team are tasked with the investigation to uncover the truth – and when they do, they get the shock of their lives because they discover a five-year-old child is missing as well.
The research involved in this book opened up my eyes to the intensity of a search for a missing child, although there were lighter moments as well – especially the reaction from the Environment Agency when I asked them about flow rates along the River Medway in Maidstone and how long it would take a body to float from X to Y!
Cradle to Grave can be read as a standalone mystery, so if you've only just discovered the Detective Kay Hunter series, don't worry – I'm sure you'll enjoy this latest investigation.
You can find out more about Cradle to Grave including pre-order links HERE – and the book will be available in eBook, print, large print and audiobook from all major retailers, as well as my own online stores.