Ever wondered why publishers change a book cover image from time to time?
I thought I'd share a few common reasons why this happens, and why I chose to do so with Look Closer.
Background
I needed a palate cleanse for my creative streak after writing three thrillers in a row (White Gold, Under Fire, and Before Nightfall) and having read crime fiction since I was at school, I felt it was time to do this.
Look Closer has been very well received since its release, and gave me the confidence to go on to write my Detective Kay Hunter crime thriller novels.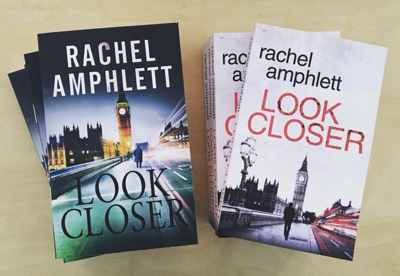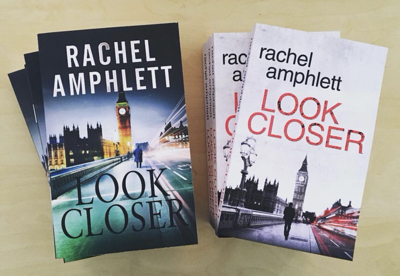 Why rebrand a book cover?
For many publishers, it's a case of keeping up with changing trends in the book marketplace.
A particular book might take off in a genre, and suddenly a whole rebranding exercise takes place by other publishers to take advantage and offer something similar to readers who loved the bestseller
The original cover artwork might not appeal to readers, and so the publisher attempts to rebrand the book to encourage sales
Fonts may fall out of fashion, requiring a subtle update to keep a series on trend
A single title book might be followed up in later years by a book that means the original story has turned into a series, and so it's essential to show this message to readers by way of similar book covers.
My reasoning was that I believe Look Closer is a cracking crime thriller that would appeal to readers of my new Detective Kay Hunter series.
Look Closer has garnered fans of its own since its release but I thought that a lot of readers who have enjoyed the Kay Hunter series might not be familiar with my other books. I needed to send a message that Look Closer was similar in style to my Kent-based detective fiction.
Now, the new cover still has echoes of the older version so readers who have already devoured Will Fletcher's story won't be confused into buying it again, but those of you who like Kay Hunter will recognise the font used for the title and my name.
It's the same, but different.
I'd love to know what you think of the new cover for Look Closer – why not let me know in the comments?