Call to Arms
Detective Kay Hunter book 5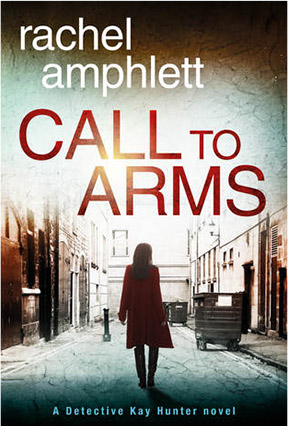 Available in ebook, print & audiobook
Loyalty has a price.
Kay Hunter has survived a vicious attack at the hands of one of the country's most evil serial killers.
Returning to work after an enforced absence to recover, she discovers she wasn't the only victim of that investigation. DI Devon Sharp remains suspended from duties, and the team is in turmoil.
Determined to prove herself once more and clear his name, Kay undertakes to solve a cold case that links Sharp to his accuser.
But, as she gets closer to the truth, she realises her enquiries could do more harm than good.
Torn between protecting her mentor and finding out the truth, the consequences of Kay's enquiries will reach far beyond her new role…
Call to Arms is a fast-paced murder mystery, and the fifth in the Detective Kay Hunter series.
Also available in an eBook box set containing books 4-6 in the Detective Kay Hunter series here
"Kept me on the edge of my seat –
it was a real page turner!"
Bonnie's Book Talk
"An outstanding thriller"
Goodreads
Don't forget to sign up for exclusive
access to Rachel's books, discounts and more!