Detectives & Spies
A First in Series Box Set Collection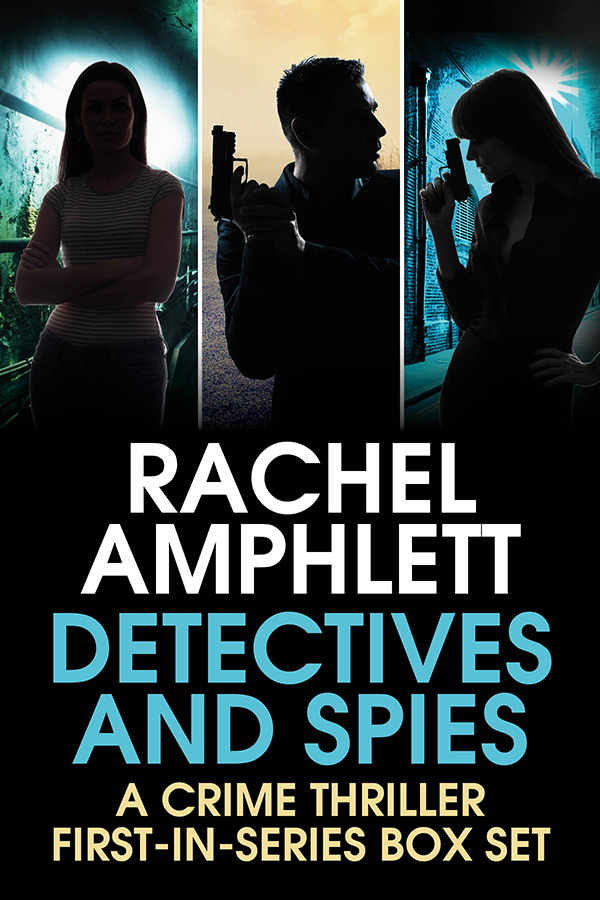 Discover three crime thriller series by USA Today bestseller Rachel Amphlett with this first-in-series box set collection!
Here's what you get in the box set:
Scared to Death (Detective Kay Hunter crime thrillers, book 1)
When the body of a snatched schoolgirl is found in an abandoned biosciences building, the case is first treated as a kidnapping gone wrong.
But Detective Kay Hunter isn't convinced, especially when a man is found dead with the ransom money still in his possession.
White Gold (Dan Taylor spy thrillers, book 1)
A haunted man. A murdered friend. A deadly enemy.
Dan Taylor's career as a bomb disposal expert in the British Army ended when an IED killed three of his team and left him scarred for life. Years later, and on the brink of self-destruction, Dan struggles to cope with the nightmares that haunt him.
Until the day an estranged friend leaves a voicemail message for him, moments before he is assassinated in cold blood...
Assassins Hunted (English Assassins spy thrillers, book 1)
Eva Delacourt has been in hiding for three years after her fiancé was assassinated in cold blood outside the British embassy in Prague.
She thought she was safe.
But someone in the mysterious Section has betrayed her, and now she's on the run for her life, sworn to protect the six-year-old boy she adores.
Her enemies are closing in, and the odds are not in Eva's favour. For Eva, the nightmare is just beginning…
Assassins Hunted is the first part in an ongoing story involving Eva Delacourt. The story is continued in book 2 of the English Spy Mysteries, Assassins Vengeance and concluded in book 3, Assassins Retribution.
"An outstanding thriller"
Goodreads
Don't forget to sign up for exclusive
access to Rachel's books, discounts and giveaways!