Whether you love British police procedurals, a suspenseful murder mystery or action-packed spy thrillers, Rachel Amphlett's books will have you turning the pages and enjoying hours of entertainment and suspense.
Buy direct and get access to exclusive box set collections from the bestselling Detective Kay Hunter and Dan Taylor series, and follow the links below to find out more about her series and standalone titles.
The Detective Kay Hunter series
Based in Maidstone, Kent the Detective Kay Hunter series pits a resilient detective against the most evil characters in society while at the same time she's fighting to protect her reputation after a personal vendetta against her. The series kicked off with Scared to Death – a gripping fast paced crime thriller that introduced readers to Kay Hunter – a detective with a hidden past and an uncertain future
The fifth book in the series, Call to Arms, is out now.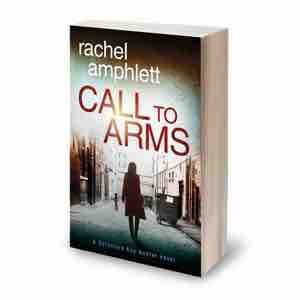 The English Spy Mysteries series
The English Spy Mysteries is a new concept by acclaimed crime fiction author, Rachel Amphlett. Combining fast-paced thrilling reads with episodic delivery in the vein of TV shows 24, Alias, and Spooks, series one is a must-read for fans of Robert Ludlum, Vince Flynn, and James Patterson.
The first book in the series is Assassins Hunted
The Dan Taylor series
Twenty-first century threats need a twenty-first century hero. Meet Dan Taylor.
The Dan Taylor series takes the reader under cover with a group of men tasked by the British secret service to protect the country's energy supplies - whatever it takes.
International settings and colourful characters bring the world of modern counter-terrorism and cyber security to life, exploring complex technology while providing an adrenalin-fuelled reading experience.
With plotlines ripped straight out of today's news, and often exposing a security threat that is shocking in its simplicity and potential impact, Rachel Amphlett has created an enduring espionage series that has readers hooked from page one.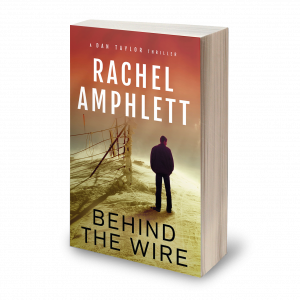 Standalone thrillers
Whether you enjoy a sprinkle of romance with your high-octane action, or a twisty psychological thriller that will have you staying up late at night, this collection of standalone thrillers will tick all the boxes!