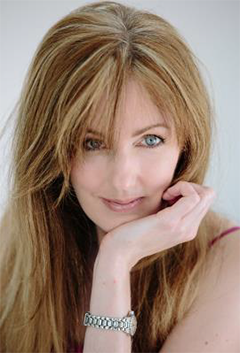 Rachel Amphlett is an USA Today bestselling author, best known for her fast-paced crime and thriller novels.
Her debut thriller, White Gold was released in July 2011 and features British secret agent Dan Taylor. The series established Rachel as an author to watch and spurned three more novels before Rachel turned her attention to a new character, Detective Kay Hunter.
The Kay Hunter crime thrillers are based in Maidstone, Kent and feature a tight-knit team of detectives. Praised by experts for their attention to detail, the books are also much loved by readers for their page-turning plots and devious twists with comparisons to TV shows NCIS and Law & Order: Criminal Intent. The first book, Scared to Death was published in 2016 and won praise from Robert Bryndza (The Girl in the Ice, Shadow Sands) and Angela Marsons (Silent Scream, Deadly Cry).
More recently, Rachel created a new crime thriller series based around the central character Mark Turpin, an Oxfordshire-based detective. The first book, None the Wiser, received critical acclaim from Adrian McKinty (The Chain) and Jo Spain (With Our Blessing, The Confession), with the follow-up book, Her Final Hour being praised by the creator of the DCI Banks series, Peter Robinson.
In addition to her detective stories, Rachel also writes the English Assassins series featuring female assassin Eva Delacourt, and a number of standalone crime thrillers, psychological thrillers and conspiracy thrillers.
A keen traveller, Rachel holds both British and Australian citizenship.
Stay in touch with Rachel via her Reader's Group, or drop her a line via the contact form.